Front Desk and Lobbies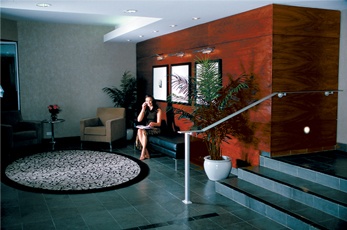 The door staff are on duty 24 hours a day, seven days a week in the 4950/4980 building entry pavilion. Door Staff provide notification to residents when a guest has arrived and visitor access is authorized. Packages delivered via most major delivery services can be accepted by door staff and are held until the owner or resident's arrival.

The 4920 building is equipped with a door notification call system that allows visitors to be buzzed in by an owner.

Each of the five residential towers has small and uniquely furnished lobby area for use by residents.

Monitors at the front desk in the Four Towers building and by the mailboxes in Tower View give up-to-the-minute arrival times of CTA buses.