Laundry Rooms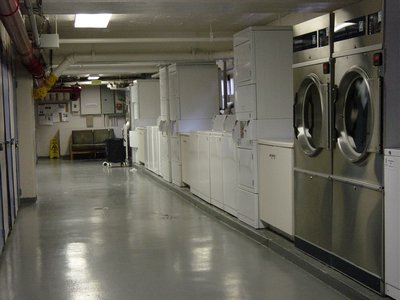 Shoreline Park residents have access to three on-site laundry facilities: located in the basement of 4950/60, 4970/80 and on the first floor of 4920.

The laundry machines, while not owned by SPCA, are available to all residents 24/7.

To use the coin-free machines, residents must purchase a laundry card (similar to a credit card) from machines located in the 4970/80 laundry room or from the Management Office for $5. The card is then refillable in any of the laundry rooms.